10 Best Android Launchers For Customizing Your Phone In 2019
What is an Android launcher?
Android's dominance over other mobile operating systems is mainly due to the endless customization opportunities it provides to its user base.
Mobile Launchers are one of the most customizable parts of Android. Not only that, Android smartphones are inoperable without a launcher, which comprises your home screen and the catalog of all the apps available on your device. That's why every device comes with a default launcher pre-installed. For instance, a Google Pixel device comes pre-installed with the Pixel Launcher.
Why use third-party launchers?
There are many third-party launchers available that can replace your default launcher. But, why should you change Android launcher in the first place? Answer to this question is pretty simple: third-party launchers offer an endless amount of customization for users to suit their needs.
Android launchers have become smarter and feature-rich over the years. To save you from the trouble of browsing through hundreds of launchers on Play Store, here is a list of Best launchers for Android –[Note: This list isn't in order of preference. You are advised to choose one as per your need.]
10 Best Android Launchers For 2019
1. Nova Launcher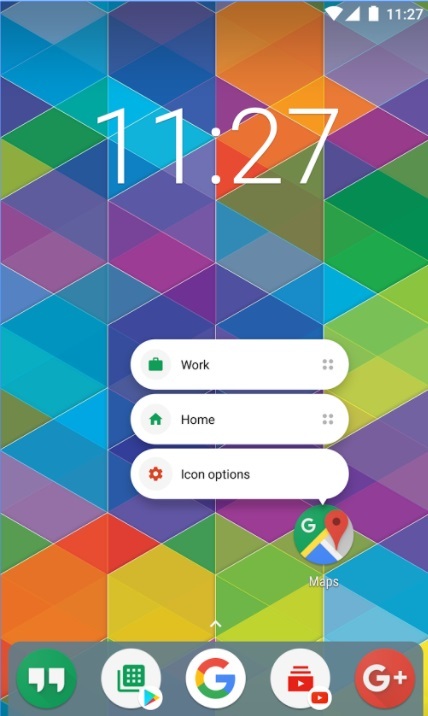 Nova Launcher truly is one of the best Android launchers around on Google Play Store. It is a buttery smooth launcher app which I have been using for over three years now.
It is fast, efficient and lightweight. It supports dock customizations, notification badges, an option to show frequently used apps as a top row in the app drawer, folder and icon customizations, dozen of gestures and many others.
It also has support for app shortcuts found in Android Nougat. Its prime version unlocks a lot of useful features and is definitely worth a try. If you are a frequent user of Nova launcher like me, make sure to check our compilation of best Nova launcher themes and Icon packs.
Price – Free/ Premium $4.99 Download Nova Launcher
2. Evie Launcher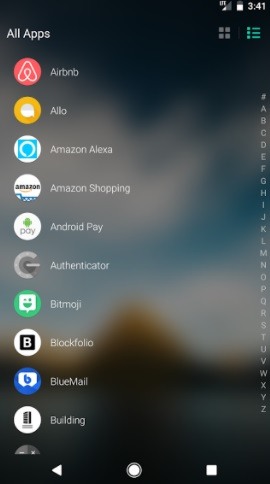 Evie launcher is designed for performance and is one of the fastest Android launchers. Many users who have switched to this launcher swears by its smoothness.
Its Universal Search feature lets you search within your apps from one place. It has a wide range of home screen shortcuts and customizations. Moreover, you can customize your app drawer and folder grid.
One of the reasons why Evie is counted in top Android launchers for 2019 is because of the fact it lets you choose from different search engines. The only downside is that you won't find many gestures in this app. Overall, it is a lightweight launcher app that guarantees speed and simplicity.